Activating Your Higher Purpose
Recognize Your Spiritual Mission and Embody it Now
FREE WEBINAR
Thursday, October 11:  6:00 – 7:30 PM PST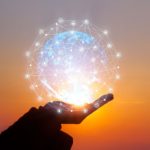 If you know you are here to serve and are eager to truly begin accomplishing your Higher Purpose, your leadership in assisting humanity and the Earth through these chaotic times of the planetary Shift is now becoming essential.
Your spiritual awareness, your desire to serve, and your compassionate Heart are greatly needed, as people in the world experience increasing anxiety, confusion and polarization. It's time for you to step forward to assist in the unique way only you can!
Join Vidya Frazier and Darren Starwynn in a free webinar to learn how to move past limitations, fears and self-defeating beliefs in playing your role in the most fulfilling and effective way you can.
It doesn't matter if you're still unclear as to what your spiritual mission might be—you will have the opportunity to bring it to light. And if you are clear, but are encountering fears, challenges or other blocks, you'll learn how to face and move past them.
In this webinar, you will:
Become clear about what your Higher Purpose is
If you already know what your Higher Purpose is, receive clearings and tools to further actualize it
Explore and discover the unique gifts, abilities and talents you bring to your Purpose
Become clear about the blocks you encounter in expressing your Purpose as clearly and effectively as you'd like, and learn how to begin shifting past them
Receive activations of your Light Body and DNA so you may express more of your conscious Presence in your body as a beacon of light
After registering, you will receive a confirmation email containing information about joining the webinar.
Vidya Frazier

is the author of three books on the subject of Ascension: Awakening to the Fifth Dimension, Ascension: Embracing the Transformation and Triumph of the Light. As an author, energy healer, and transpersonal

psychotherapist, Vidya has offered workshops, classes and public presentations over the past forty-five years on a variety of subjects pertaining to spiritual awakening, drawing on sources from both the East and the West as well as her own inner journey. She has presented at numerous IONS events, the New Living Expo, and a 5D New Paradigm conference.
Darren Starwynn

, O.M.D. has led hundreds of educational workshops, seminars and retreats for healthcare professionals and the public throughout the world and is the author of three groundbreaking books. Darren has over 30 years experience in acupuncture and pain management, and is the director of the Microlight Institute and Bridge to Mastery. He has invented several innovative energy medical devices and treatment methods used worldwide.
As a 5D healer and shaman Darren integrates advanced energy technologies with higher dimensional Quantum healing to help his clients rapidly release old trauma, pain and blockages. The ultimate aim of his work is to empower people to discover and actualize their most fulfilling life purpose so they can be an active part of the solution on Earth. Darren is a gifted channeler, psychic and healer. A lifetime meditator, he works locally in Mill Valley, California and also offers remote healing throughout the world.
His personal passions are hiking, playing guitar and songwriting, swing dance, spiritual practice, humor and service projects.

After registering, you will receive a confirmation email containing information about joining the webinar.