Are You Nervous about the Election?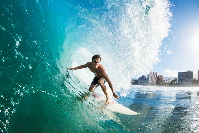 If you are following the news recently, you may be experiencing a great deal of confusion and fear. For many, the disclosure that is occurring through wikileaks and other sources is causing great distress. Reality appears to be taking a sharp dive into the depths of science fiction and even horror.
Reaction of Denial
It is only natural to initially move into denial about the kind of disturbing information that is coming out and the events that appear to be unfolding. It can be an automatic reaction to insist the disturbing information must simply be politically-engineered misinformation.… Read more ...