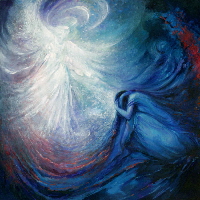 If you consider yourself an Ascension Lightworker—someone who knows it's their spiritual purpose to assist humanity and the earth through the Ascension process during these times—you may be feeling especially challenged lately.
Sure, you're probably used to the shifts and losses that have been occurring in your life, especially since December of 2012. But perhaps in the last few months, you have felt pushed to the wall at times with all that is happening.
The new frequencies that are now streaming onto the earth are more quickly than ever unraveling many structures, systems and patterns the world over. But maybe you look around and see that other people you know seem to be doing okay with it all—and in some cases, are actually taking off in their lives.… Read more ...