Awakening to 5D with Ease and Confidence
Live Class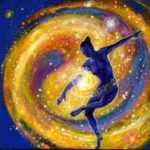 2019 is a year that is bound to be filled with enormous change and uncertainty for all of us—as well as with profound opportunities for us to step into a whole new consciousness. Cosmic portals are opening, beckoning to us to pass through them into a new reality that is filled with joy, ease, peace and harmony.
If you are currently in a phase of tremendous stress and loss—know that this will ease as you find your way into this new year and catch the powerful waves of light and transformation that are now streaming onto the Earth.
New Live Class
To help you flow into this new phase of the transition to 5D with ease, beginning February 12, I will be offering a live 5-week class about the Fifth Dimension and the personal Ascension process. It will take place in Sebastopol, CA.
If you would like greater clarity as to what the Fifth Dimension and the ascension process are all about, this is a great way to learn about these experiences in a clear and yet comprehensive way.
If these concepts are not new to you, it can be a way to review what has been happening in your life and to renew your motivation for continuing on through the challenging phases of this process. It may also help bring certain pieces together that you've been unclear about.
In addition, the class will give you a sense of support and communion with others who are also focusing on their awakening experience during these extraordinary times, through sharing, processes and meditations. As a group, we will also be gathering to hold Light for the collective of humanity, as it struggles to make its way through the challenging transition and awakening that are now occurring.
This class will cover subjects such as:
• What the 3rd, 4th and 5th Dimensions are all about
• What common ascension symptoms are
• How to navigate through the Ascension Void
• How to consciously shift from 3D to 5D, and
• How to discover and activate your spiritual mission
I very much look forward to gathering with those of you who are consciously ascending and hearing about your experiences!
Sign up now—places are limited!
Tuesdays 7-9 pm
Feb 12, 19, 26
Mar 12, 19
Temple on Pleasant Hill
380 Pleasant Hill Road
Sebastopol, CA
$111
(You can pay by paypal or credit card)
I will email you to give you details once you've purchased the class.