The following is an excerpt about Ascension Symptoms from my new book, Awakening to the Fifth Dimension: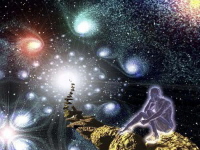 As you shift out of third-dimensional consciousness, another experience you may encounter is a sense of detachment toward almost everything in your life. In one way this can feel good—it's an experience of more distance from old patterns or issues that used to trigger you. And a sense of calm, as you view your life from a higher perspective.
Lack of Interest in Your Life
But, in another way, the detachment may be disconcerting or disorienting. For instance, you may be experiencing a growing lack of interest in your life, a sense of withdrawal from it. You might feel a lack of motivation to do anything new. You feel complete, finished, done with everything. There's nothing else out there that interests you to pursue anymore.
What can sometimes be upsetting is the loss of passion about things you used to care deeply about. How to keep going when there is no sense of passion about anything in your life? Passion is something that keeps us moving forward in life, helps us get up in the morning. Without passion, life can feel flat and lifeless.
And with this loss of passion and interest in life, a sense of boredom and impatience—and even depression—may arise. As always, don't be alarmed if this is happening. This too may show up as a part of the Ascension process.
Very naturally, you are letting go of the Third Dimension and all the interests and passions you've had on this level. You are being prepared to enter higher dimensions in which new interests and passions will arise. Or perhaps old ones will re-emerge in you, but it will be with new vision and clarity—and without your old ego agendas attached to them.
Be patient and know your sense of detachment is a sign that you're right on track. Relax and enjoy the sense of new freedom and openness that is also happening with the letting go of your old life. Allow the old dead interests and passions to simply fall away and see what arises in their place—which, among other things, may include an exquisite spaciousness.
Withdrawal from Relationships
Another form of detachment you may be experiencing is a feeling of withdrawal from your relationships with certain family members or friends—a sense that your connection to them is weakening or disappearing.
Perhaps you're finding you're not as interested anymore in things you used to share with them or in the stories of their drama or suffering. You're not getting involved in trying to "help" them like you were in the past. You're not as interested in spending so much time with them—you may even be finding them boring. You might be concerned about all this, wondering if you're becoming a less caring person.
Release of Karmic Bonds
This probably isn't so. The reasons for what you're experiencing are three-fold. One is that at this time, old karmic bonds are being released. Certain attachments that used to keep you and these people connected are now disappearing. There is less of a feeling of being bound to them. You've completed your contracts with them.
Vibrational Differences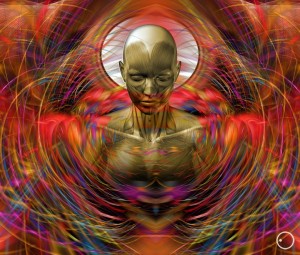 Secondly, you're feeling the differences in your vibrations at this point. Because your consciousness has shifted to a new level of positive thought and awareness, people still living in a vibration of negativity, suffering and unconsciousness may no longer interest you. You might actually feel uncomfortable in your body when you're around them.
As described in Chapter 2, humanity is currently dividing into two general groups in the Fourth Dimension, according to frequency, each experiencing a different reality.
The first group includes those who are holding onto the darker and heavier thoughts, emotions and energies and are very threatened by change. Many of these, as times get rougher, may attempt to escape more into drugs, alcohol, sex and virtual reality. And many will eventually be leaving the earth plane as the earth's frequency continues to rise, to continue their third-dimensional experience elsewhere.
The second group consists of those who are choosing to make the transition to the Fifth Dimension. As part of this group, you will find that the reality you're living in is going to be quite different from that of certain other people you know. This will become more obvious as time goes on.
What you may have to come to terms with is that you might be leaving certain loved ones "behind". They may not be choosing to ascend at this time. But keep in mind that all Souls on Earth have been given the choice to ascend; some have chosen this path and some have not. If they haven't, you need to respect their choice.
It's important to allow each person their own path and to keep choosing your own. Stay detached—do not feel you need to "help" them get to the Fifth Dimension, as this attitude may pull you back from your own path.
Letting Go of All Attachments
The third reason you may be wanting to withdraw from familiar loved ones is that in order to enter the Fifth Dimension, you need to let go of all attachment, period—to all people or things outside of you. And the sense of detachment you're experiencing is just an indication that this is happening.
Do allow yourself to feel any sadness that may come up with this; honor your feelings. But don't wallow in them. Do what you can to commit yourself to your own choice of Ascension, and trust that those you leave behind are meant to walk a different path. They have chosen it in their own evolutionary journey. No one's choice is "better" or "worse" than another's; we each have our unique ways of finding our way back into full consciousness.
Greater Love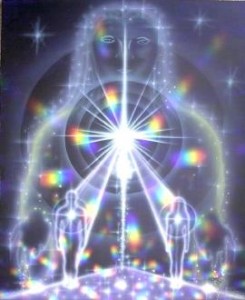 An interesting phenomenon that can happen as you experience yourself withdrawing from certain important relationships you've had is that, at the same time, you can actually be experiencing a greater love for these same people. But it's a new kind of love—one without attachment or demands. It's a love that is pure and unconditional in its support for them.
There are no expectations that your love be reciprocated—or that anything at all be returned. The love simply is. You can feel the person in your heart and you know that nothing they could ever say or do would change your love for them. You love them as a Soul—one you've probably known and loved for eons of time.
"I felt so much peace and ease as I was reading…"
"Vidya has a down to earth and clear way of explaining all the changes we are witnessing and experiencing…"