5D Gathering — Keys for Shifting into 5D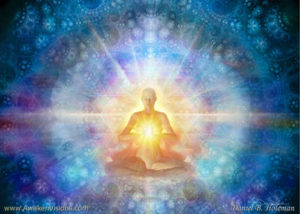 Sunday, March 24
4-7 pm
Spruce's Home
7156 Witter Road, Sebastopol, CA
Suggested Donation: $15
Everyone welcome
The fifth-dimensional waves of energy now streaming onto the Earth are becoming intense. They are beginning to dismantle everything that is not in alignment with Universal Law, everything that cannot go with us into the Fifth Dimension. This is causing increasing turmoil, both out in the world, and within many people's personal lives.
As a lightworker and trail-blazer into the unknown territory of the Fourth and Fifth Dimensions, you may be experiencing greater challenges than ever before and finding you're constantly being pushed out of your comfort zone.
I am hosting a gathering on March 24, a type of  a "facilitated conversation", in which we can all participate to share about these experiences. There are so many of us who have been on a conscious ascension path for a while now, and we can all benefit from the profound awareness and wisdom we have each gained throughout this process.
Our Power as A Collective Consciousness
Another important reason to hold this gathering is that I believe we have a great deal of energetic power as a group that can help to bring about the Shift into 5D. We can have a strong impact on the greater community around us – and, indeed, on the planet – simply by strengthening our coherence as a collective consciousness.
So the focus will be on sharing keys and tools we've found that help to keep us in higher consciousness. And it will also be on getting to know each other on a deeper level and developing greater trust and intimacy, so we may form this greater energetic coherence.
Beginning of a Series?
And — I see this gathering as perhaps the beginning of a series of classes, workshops, meditations, activations, and community projects that many others in our group can also lead and facilitate.
Let's come together and discover how we, as a group, can further enhance our own personal lives with each other's wisdom — and, in the process, also become a force to assist the shift on the planet into 5D!
Sunday, March 24
4-7 pm
7156 Witter Avenue, Sebastopol
Bring a snack to share during our break!