Vidya Frazier Events
Upcoming Events in 2019
February
Class: Awakening to 5D with Ease & Confidence
Tuesday Evenings, 7-9 pm: Feb 12, 19, 26 & Mar 12, 19
380 Pleasant Hill Road, Sebastopol, CA
Online Webinar: Experiencing Deep Communion with Your Sacred Heart
Sunday, February 24, 12 – 1:30 pm PST
Interview with Planetary Activation Organization
March
5D Gathering: Keys for Shifting into 5D
Sunday, March 24, 12 – 4-7 pm PST
7156 Witter Road, Sebastopol, CA
May
Living in 5D:  Crystalline Grid Teachings and Meditation
Presenting Celestine Star
Saturday, May 18, 12 – 2-5 pm PST
7156 Witter Road, Sebastopol, CA
Presentations/Talks Commonly Offered

Ascension Symptoms: What are They and How Best To Deal with Them?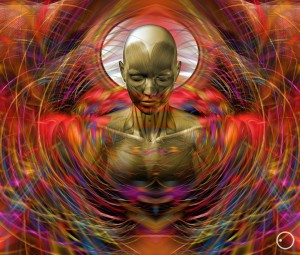 If you are finding your transition into 5D consciousness challenging, you are not alone! In particular, those of us who know we are here to assist humanity and the earth into 5D are experiencing confusing and often difficult symptoms, both physical and psychological.
Loss on many levels is occurring; relationships are shifting. Old, unresolved patterns are arising, demanding resolution. In many ways, our lives are falling apart, along with our old identities, compelling us to walk into the Unknown with few clues of how to navigate the opening landscapes of 5D.
In this lecture, Vidya will describe typical "ascension symptoms" and offer approaches of how to move through them with ease and grace. In presenting the "bigger picture" of what is happening across the planet, you will see how you are part of an increasing number of people now waking up at an accelerated speed in order to best assist in the global transition into 5D.
Awakening to the Fifth Dimension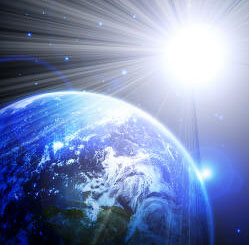 We are in a time of tremendous quickening. World-wide, old economic structures are collapsing. Disclosure about corrupt officials in finance and government in literally dozens of countries the world over is appearing in the news, resulting in resignations and arrests.
And ordinary people are awakening to their power and finding a voice. What a time to be alive!
Every one of us on earth is shifting very rapidly into a higher level of consciousness —whether we're ready for it or not. For some, this is proving to be a challenging time of transition; for those who are aware of what is happening, it can be a time of tremendous growth and awakening—and joyful celebration.
What's happening is a dimension shift. We are now in the process of entering what is known as the Fourth Dimension—in preparation for entering, in the not too distant future, the Fifth Dimension. What does this mean? What exactly are the Fourth and Fifth Dimensions? How will we experience reality in these new realms? And how can we make these swift and radical shifts with as much ease and awareness as possible?
In this presentation, Vidya describes the larger picture of what Ascension into the Fifth Dimension is all about, giving context to world events, and outlining personal Ascension symptoms and ways to move more consciously into the Fourth Dimension in preparation for entering the Fifth.
Doorway to 5D: Experiencing the Shift in Your Everyday Life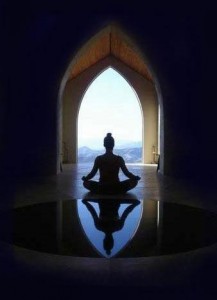 There's a lot of talk out there about "5D" or the "Fifth Dimension". But what exactly is it? And how can we shift into it from our habitual 3D and 4D states of consciousness that keep us trapped in limitation and suffering?
To make this shift, it's important to understand what these states of consciousness are and how they differ from each other. It's helpful to be able to discern this difference through your own personal experience.
In this presentation, Vidya explains in down-to-earth terms what the 3rd, 4th and 5th dimensional states of consciousness are—and then guides you through the doorway into 5D consciousness to experience it and begin living it more consistently in your everyday life.
Workshops and Classes

Ascension Theater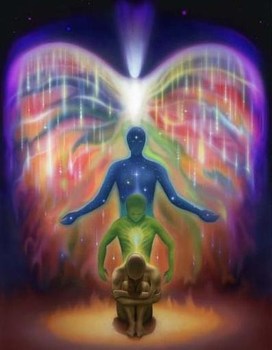 This workshop vividly portrays all aspects of the Ascension process so they can be experienced and better understood, through a type of transpersonal psychodrama. Experiences can be profoundly moving and bring about deep insights—as well as a lot of laughter.

It's each person's choice to either participate as one of the players in the drama—or simply to be part of the audience. It's a great way to feel the support of others who are also consciously on this mysterious, exhilarating, and sometimes baffling journey of Ascension.
Preparing for the Next Step in Human Evolution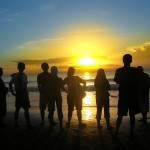 Many of us can feel a new vibration awakening on the planet. We sense we're about to enter into extraordinary times in which pivotal historic events will be happening. It's clear these are times in which:
We will see and experience tremendous transformation across the earth;

A new consciousness is emerging within the human race—a momentous evolutionary leap is beginning to take place; and

There may be challenging and uncertain times we will all be facing first, as the death of the old consciousness takes place.
Are you ready for these times? Do you feel called to help usher in this new era of human evolution? Learn how to step up your vibration; to smoothly and comfortably meet the changes ahead;and also help guide others into this exciting new age of human existence.
Awakening as Pure Consciousness
In this workshop, we will explore the yearning we all experience from time to time to finally find a place in which we can experience a sense of total peace–a feeling of freedom from the restless mind, with its incessant chatter and never-ceasing desires for something more or different from what is. Through discussion, processes and meditations, we will find portals to the reality of who we really are–beyond body, mind, and even soul. We will discover that all that exists ultimately is pure Consciousness.
Discovering Your Spiritual Mission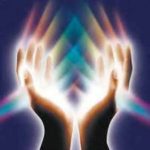 We have all come into this life with a spiritual purpose—an intention to experience something in particular, hopefully to learn important life lessons. Some of us also have set a goal for ourselves before incarnating known as a "spiritual mission": something we intend to do to serve humankind during our lifetime. Many of us are now waking up to this urging inside ourselves. Some know what they are here to do; others are not quite sure. In this class, we explore our spiritual missions and gain clarity and support to express them more fully and confidently.
From Ego to Essence
In our journey of awakening, we are essentially on a path from experiencing ourselves as ego–to experiencing ourselves as the true Essence of who we are. Although we are all traveling this path in our own unique way, there are certain similarities to all our paths. In this workshop, we learn about common pitfalls, sidetracks and blocks that people encounter, so we can avoid them and move along our paths more quickly, with greater awareness and clarity.
Trusting Your Inner Guidance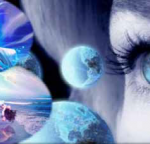 We all have a sense of inner guidance within us that knows exactly what we should be doing and where we should be going. It knows right action, right timing. It knows what will bring the greatest fulfillment to us. In this class or workshop, we explore a number of different ways in which we can tune into this higher wisdom inside us and learn how to trust it. We discover the magic of intuitive living.
Living in the Now
The Now is a space that is beyond time and place, filled with peace and clarity. It is a space in which we feel open to all possibilities, unattached to outcome, and one in which we experience synchronicity in our lives. It is at once familiar and unchanging—yet always fresh and exciting. It is present always within us, right here, right now. In this class or workshop, we learn a number of ways in which to enter into this space of Now—and how to remain in it, even when life attempts to pull us out of it.  
Staying Awake
During these times when our lives seem to be getting more and more intense on many different levels, it is not enough to simply meander along our spiritual path, exploring different ways in how to "wake up." It is essential now to recognize the awakening that has happened already for us—and to stay awake. How do we do this? And what is it we do that puts us back to "sleep" again? These questions and more are addressed in this workshop.
Embracing Yourself Just as You Are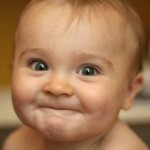 Learning to truly love ourselves unconditionally can be one of the most difficult things to accomplish in life. Cultural programming to love, trust and respect ourselves is often quite strong. Yet learning to truly love ourselves, just as we are, is essential on a path of awakening. In this workshop, we learn an approach to self-love that is gentle, wise and kind—yet powerful and effective—in turning life-long habits of self-doubt and self-hatred into self-confirming habits.
| | |
| --- | --- |
| To contact Vidya Frazier, please fill out the form: | |
One Response to Vidya Frazier Events