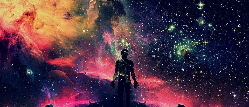 It's getting a little scary now, watching the world fall into increasing chaos and further depths of violence and uncertainty.
As I explained in my last blog, "World in Transition", this progression toward greater negativity in the world has been predicted by many sources describing humanity's ascension process into a much higher consciousness known as the Fifth Dimension. We are in transitional times now when all negativity that cannot go into this higher dimension is arising and being revealed in order to be healed and released.
However, it's been one thing to read in past years about the coming chaotic times; it's another to actually begin living in them.… Read more ...