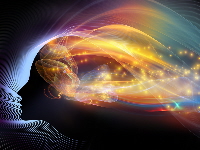 As we move ever-more deeply into the Ascension process that is unfolding everywhere now, many of us are at times experiencing increasingly intense Ascension symptoms.
Some people I know are having serious physical symptoms, exacerbated symptoms they've either chronically had or those they've had in the past but thought they'd already healed from.
Others are experiencing a lot of emotionally-charged situations—again in a heightened form and also with a feeling that they're in a repeat experience of something they went through in the past. Fear, anger, emptiness and despair waft in and out, causing a puzzling disruption in their lives.
Releasing 3D "Baggage"
It can be confusing and even frightening to be having these experiences if we don't understand what's going on.… Read more ...