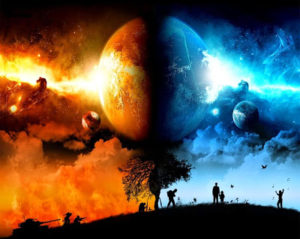 2019 is promising to be a year of increasing chaos in the world.
This is especially true if the reports about thousands of sealed indictments, military tribunals, increasing numbers of migrants at the US borders, and ongoing battles in Washington DC about returning troops—and everything else—are accurate.
Even if none of these situations actually manifests or worsens, the geopolitical scene remains alarming on many fronts. It's enough to keep you in a state of low-frequency anxiety about what may transpire in the days to come.
How then can we continue our journey into the Fifth Dimension amidst all this chaos and uncertainty?… Read more ...