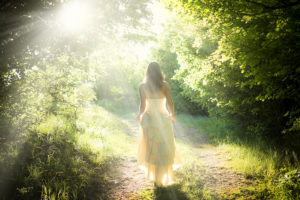 There's a lot to read these days about the Fifth Dimension and what it will feel and look like once we have ascended into this higher dimension. The beauty and peace of an existence within this higher frequency can cause an intense longing.
Just imagine walking around in a consciousness of profound well-being on all levels—peaceful, happy, free—with an open and loving heart. Present, curious, enthusiastic, optimistic. A sense of feeling powerful, confident and capable.
In other words, experiencing a state of being in which a number of emotions are absent, such as fear, anxiety, shame, guilt, a feeling of lack, and survival fears.… Read more ...