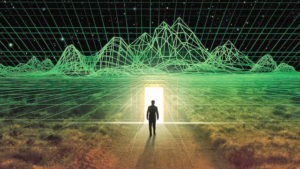 Do you ever feel these days as if you're living in a world that feels temporary, like you're somehow in a holding space, a pause in time?
Or as if you're in a world in between two realities: the life you have known till now – and a new life that hasn't quite begun yet?
I'm finding that many of us are in this kind of place. It's uncomfortable and somewhat anxiety-provoking. We're aware that the life we've lived all our lives is somehow fading and disappearing, but we are not yet living in a new one.
We're in a type of no-man's land, in between these two realities…waiting.
…
Read more ...