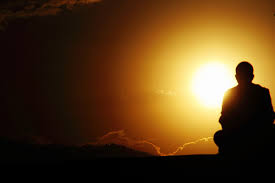 Not that long ago, being what could be called a "lightworker" felt pretty easy – it simply entailed being on a conscious spiritual path, generally holding light and love for everyone, and being of service to others.
Today, it's a different story. Now that the world is fully in the throes of ascension due to the high-frequency waves of Light flooding the Earth, being a lightworker is not so simple. The world is falling apart; many people are in fear and pain; and loss, change and uncertainty reign everywhere. Our role has become more intense, more focused, and more demanding.
We are not just assisting others in the usual ways we have in the past: we have morphed into being "Ascension Lightworkers", assisting people in awakening very rapidly into an immensely higher state of consciousness – whether we do this in a visible, active way, or in a quieter way of holding a high frequency of light for others to experience.… Read more ...