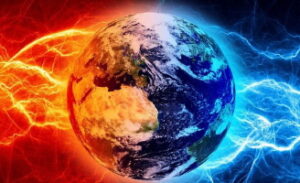 I have just posted the youtube below with this same title on it, which sounds rather innocuous – and you may decide to just save it for later when you have time to listen.
But you may wish to listen to it sooner rather than later, because there is some important information in it that may be greatly affecting us all soon. I have used this title to avoid censorship, something that has recently happened on a massive scale on youtube and all social media platforms — as well as within the mainstream media.
In the first part of the youtube, I lay out the bigger spiritual picture of what is now occurring in the world at large, and this is important to understand. But then I begin with information about the event in the US that began on November 3 – and has not been accurately reported by the mainstream news. Finally, toward the end, I give some information of great importance that is occurring right now on January 10.
The reports continue to come in, and I will attempt to keep you updated as best I can – but at least, with the information in this youtube and information I post below it, you can perhaps continue to do your own research.
The Quantum Leap into the Fifth Dimension has begun – it's just in a way we might not have imagined it to!