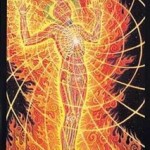 Note: I am posting this blog with a great deal of reluctance and would not post it at all, except for the persistent urging of my inner guidance to do so. The whole notion of psychic attack is such a negative one, and I generally hesitate to focus on negative subjects.
Yet I keep hearing that this subject is important to address during these times of Ascension when more and more of us are awakening and raising our vibrations. We need to be aware of the existence of psychic attacks, as we may be increasingly vulnerable to experiencing them—especially those of us who are Ascension lightworkers.
Many people will probably never need to know this information. But if you work in the healing arts, in particular, you may find this information important to know.
Ascension Symptoms
Many of us at this point are aware of what's known as Ascension symptoms—a wide variety of both psychological and physical symptoms that don't seem to have much to do with what is currently happening in our lives. They often seem to appear out of nowhere and they come and go rather quickly.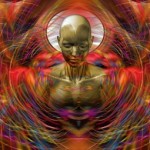 These symptoms are due to the rapid awakening that is happening within us caused by the Ascension energies now flooding the Earth, and by the shifts in vibration we are experiencing.
Old dysfunctional patterns are arising within us in order to be released. Old injuries and imbalances in our physical bodies are also coming to the forefront for healing in order to help our bodies match our higher vibrations.
Some of the more common emotional Ascension symptoms I hear about from people are depression, anxiety and despair. Often the feelings are somewhat mild and vague.  I sometimes hear people say, "There's no reason for me to be feeling depressed. Nothing bad is happening. I just woke up this morning feeling it." The next time I speak with them, I hear that the feelings just kind of disappeared at some point.
I myself occasionally have days like this. I wake up in a strange mood of feeling anxious or depressed. I know nothing has changed since the night before when I was feeling good. I generally decide I'm in the process of releasing emotions that are coming up in the Ascension process, and I allow them to simply be present without giving them much energy. At some point, they just seem to disappear.
However, there are times when intense anxiety, depression, despair—and even terror—can seem to appear out of nowhere and roll through us in great waves. And they don't pass through so easily.
There may be different explanations for these intense episodes. One is simply that something traumatic we experienced at some point in our life (or perhaps in a past life) that we were unable to fully experience and integrate at the time is now suddenly coming up to be experienced and then released.
Psychic Attacks
Another explanation is one that is kind of scary to contemplate—and until lately, I have avoided thinking about it. It's that certain difficult experiences we have mentally, emotionally—and even physically—may be the result of what's known as a "psychic attack".
Discarnate Entities
There are different kinds of psychic attacks. One can occur when we've invited (usually unconsciously) disincarnate entities into our auric fields and bodies. This is a surprisingly common occurrence for people. Many people with entities walk around with no idea there is anything at all in their auras.
But people who dwell in a lot in negative emotions or who have experienced traumatic experiences in their lives are often subject to the invasion of these entities—especially if they are empaths and very sensitive to energy. Those who indulge in alcohol and drug consumption are also vulnerable, as these substances weaken the aura, allowing entities free access to their fields.
Usually, the entities are human in form—people who have died but haven't found their way into the light and have gotten stuck in the in-between worlds. They're lost and want to be with souls who are still incarnated in form for a feeling of comfort. Other times, the entities are not human and hold an especially low vibration.
Until recent times, entities who have joined with people have only perhaps caused a degree of disturbance to the people they're with. These people generally experience depression, rage, and despair that may seem somewhat "normal."
But currently, as people are waking up and their vibrations are rising, the entities who have felt a vibrational comfort to this point with their "host" are starting to feel disturbed by this new higher frequency in the body they're attached to; and they are pulling on the person, attempting to bring their vibration down again. This can cause a great sense of emotional and physical disturbance for the person.
The good news is that there are a great number of practitioners who can be found online who can help to release these entities, often long-distance, from a person's aura. You can just type "spirit releasement" into a search engine and find them. You can also read about particular symptoms of entity attachment on these sites.
However, what's important to remember is that just because the entities are released doesn't mean a person is home free. If they don't consciously work to keep their vibration high, stay as positive as possible, choose high-vibrational company, and hold protective light around them—they may simply attract more entities back to their field.
This whole focus of keeping our vibration high is one all of us going through Ascension need to keep in mind; in essence, Ascension is all about raising our vibration. But those who have been susceptible to entity invasion especially need to be vigilant about doing this.
Negative Energies and Thought Forms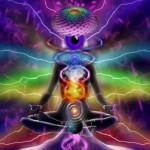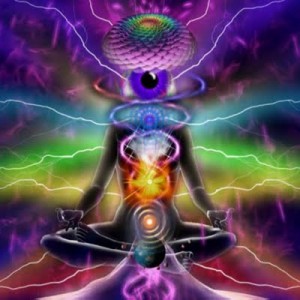 Another form of psychic attack is one that is perhaps less disturbing in a way, but it is equally puzzling in that it's something of which we often have no awareness.
This is an attack of negative energy or thought forms we receive on the mental and emotional level that someone can send to us. Although there are incidences in which this psychic energy is sent deliberately, most often it is sent unconsciously.
Those of us who are empaths are again especially vulnerable to these energies—and they often find us if we are working conscientiously to raise our own vibration and that of the collective. Lightworkers in general can become particular targets.
As I say, until recently, I have not thought much about the phenomenon of psychic attacks. At one time, I myself offered the service of spirit releasement, but I gave it up some time ago, as my interests veered in other directions.
My understanding and experience at the time was that if I kept my own vibration high and called in protective light around myself when I was working with clients or went out in public, I was probably safe from attracting either entities or negative psychic energy.
Casual Attempts at Protection Aren't Enough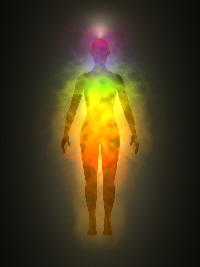 But lately, I've become aware that this is not enough. I realize that I am becoming more vulnerable to psychic attacks, now that the Ascension energies are really "working" me, lifting my vibration, and now that I am also working with more and more clients who seem to be harboring entities.
Most of these clients are beautiful, positive, awakening souls—so it often surprises me to find they have the entities they do. But they've picked them up somewhere along the line in their lives, and it's now time for them to be aware of them and act to release them.
If I can't assist these clients to release the entities themselves, I generally refer them to practitioners who offer spirit releasement. But in the meantime, it seems that even though I only work long-distance with people in the quantum field, I am still susceptible somehow to picking up negative energies and thought forms from the entities with my clients.
I always do some casual practices to protect myself. But because I haven't been serious enough in these efforts, I have had several experiences that I now realize have been psychic attacks. They were quite intense and had no apparent reason for happening to me in my life at the times they did.
I will share the most recent one here in case you have experiences of your own that might be similar—and you can perhaps understand them with greater clarity.
Despair Attack
This story began a while back with a week or so during which a sense of meaninglessness kept wafting through my consciousness. Questions kept coming to me, like: "Why even get up in the morning? For what? Nothing means anything. There's so much suffering in the world. Why does anyone keep on going? There's so little joy or pleasure to compensate for it all."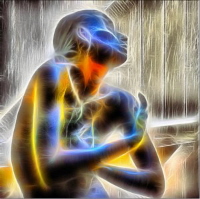 This feeling of depression and these kinds of questions were not unfamiliar to me. Many times throughout my earlier life, I'd experienced the existential despair of feeling a lack meaning in anything occurring in life.
At one point as I experienced this in earlier years, I became aware that objects, situations, and experiences don't actually have any inherent meaning to them, except what we assign to them.
Although this realization may sound fatalistic, it somehow didn't deepen the depression. It simply freed me up to clearly understand a facet of truth, and I was therefore paradoxically released from the pain of the sense of meaninglessness.
But this understanding did nothing for me during this recent week. Again, there was no apparent reason for this sense of depression to be happening at this point in my life. Nothing out of the ordinary was happening. In fact, life was pretty good; I was feeling quite content and even joyful about certain events that were occurring.
Yet the sense of meaninglessness kept grabbing at me, bringing on a vague sense of despair with it. I kept on top of it, so to speak, not allowing it to take over. It just required some vigilance, and I kept telling myself that it was probably just another Ascension experience of ego dissolution I was experiencing.
Indeed, the whole experience was mild enough all week, until the seventh night of it. I was in the middle of what was usually a rather pleasant task—making some great sugar-free cookies I loved. Suddenly, out of the blue, it was if a strangle-hold sensation of despair gripped me. It was so intense, I dropped my spoon and just stood there clutching the counter in shock.
As I say, it's not like I was a stranger to despair. I had felt this emotion many times earlier in my life, and had managed to survive thoughts of suicide during several of these times. But back then, there were always reasons for the despair—events or situations in my life that felt unbearable. At this moment in my kitchen, there was nothing like that present. There was just despair so intense that death was the only solution I could think of that would make the experience bearable.
Fortunately, I had just enough presence of mind to call in the Holy Spirit for assistance. I couldn't think of any of the other powerful inner tools I'd normally use in situations in which I needed help—but this one fortunately came to me and I used it.
At once, at the back of my mind, a very faint realization came to me that perhaps I was having this experience, so I'd have the direct knowing of what it's like when other people get to the point of where they just jump off a building or bridge or put a gun to their head and pull the trigger. For all of us who are healers, it's always helpful to have direct experiences of such states of mind so we can better assist our clients.
But this thought was very faint, and I could barely feel the presence of the Holy Spirit. I just stood there as the despair gripped me for about five long minutes. And then it just suddenly released. I sat down, recovering from what I then realized had been a psychic attack.
Meeting the Energy
In a certain way, it doesn't matter what these kinds of experiences are or what has caused them. What does matter is how we learn to meet them. Often, while we're in the experiences, there is seemingly no room for awareness to exist; there is only the meeting of the energy in whatever form it attacks us.
But it is in the very meeting of it that we gain more power and awareness. And it's in the surviving of it that we emerge strangely enriched with deepened understanding and greater awakened empowerment.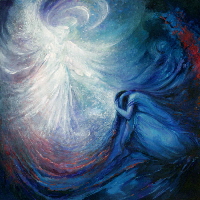 At the same time, I came out of that experience with the awareness that I need to pay greater attention to protecting myself both when I'm working and when I'm around anyone at all out in public. Consciously keeping the Holy Spirit around me is essential; calling in the archangels and ascended masters also really works for me.
There are actually many tools like this many of us have learned to use for protection. Again, the internet is also a great source for finding energetic protection tools we can use. It's just that we may all need to pay more attention than ever before in using them. Our lightworker heads are now rising above the crowds; we're beginning to be more visible.
All this said, I can also say I believe that if we can approach the protecting of ourselves with a sense of inner confidence, empowerment and a strong love in our hearts—rather than with fear—there is little we need be concerned about.