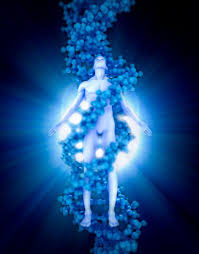 If you've been feeling increasingly strange lately, it may be Ascension symptoms you're experiencing. As time goes on, the powerful streaming of Light that's flooding the planet is affecting us more and more on all levels. The Shift is now in full swing.
Many people aren't aware of what's causing their unusual symptoms and are feeling alone and lost as they traverse the unfamiliar territory we're all now moving through as we awaken to the Fifth Dimension. It can be helpful to understand the context of the Ascension process and to realize there's a reason for the sometimes disconcerting experiences many of us are having.
Although the purpose of the Light currently streaming onto the Earth is to assist us in our Ascension process into higher consciousness, what shows up for us may at times feel very challenging. Other times, it can be absolutely delightful and uplifting. And at times, the two extremes can show up simultaneously and cause a sense of confusion and even a feeling that we may be "losing" it.
The thing to remember is that many of us are in the process of an extremely rapid transformation from a very limited and constricted third-dimensional consciousness into a highly expanded and conscious fifth-dimensional consciousness—and the process is bound to be somewhat rocky at times.
Common Ascension Symptoms
Ascension symptoms can run the gamut; they seem to be unique to each individual. But there are many that more and more people are experiencing.
Change, Challenge & Loss
Many of us are experiencing a lot of change across the board in our lives—changes in our relationships, our health, our financial situations, our living situations. Some of these changes are abrupt and surprising. Without any warning, we find ourselves having to quickly adapt to whole new situations in our lives. The changes happening can be so powerful that it can feel like the very ground we're standing on is shifting. Nothing is solid or predictable any more.  We're no longer in "control" of our lives.
Detachment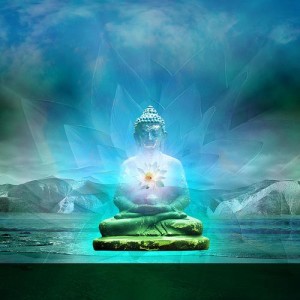 At the same time, even as intense situations may be arising in our lives, another Ascension symptom is one that can be very welcome: a greater experience of detachment. This can manifest as a higher perspective on our lives and a sense of greater distance from the issues arising.
A feeling of spaciousness and allowing appears, giving us room to choose how we're going to respond to difficult events. With this, a greater sense of ease appears in moving through them.
Withdrawal
The feeling of detachment for many of us can move into a sense of withdrawal at times, which may not be quite as pleasant. For many it's happening in regard to relationships. There's a feeling of distancing from certain old friends and family members. There's no longer a bond there, a desire to be with them as much or get as emotionally involved with them anymore.
 Disorientation
Many times during the process of Ascension, a sense of disorientation can appear—both physically and psychologically. It's a feeling of not being "all here" and an experience of mindfog that comes and goes. For some, memories of ancient lifetimes on the Earth are occurring—and for others a remembering of their galactic heritage. Some of this can be exciting—but at times, it is also so new and unfamiliar, it's disorienting. You can begin to wonder, Who am I, really?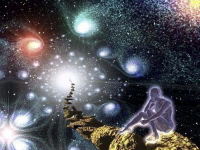 The Void
Some of us have gone through periods of living in the "Void"—a space in which everything in our lives seems to close down. Our old lives are dying, along with the interests and passions we've had for a long time. We don't feel like interacting with others very much, simply wanting to spend long periods of time alone.
It can feel like our old selves are actually dying and that we're becoming a "nobody" with no new identity. This is all an indication of ego death and can be uncomfortable and even scary—but is often a necessary passage into our new fifth-dimensional consciousness we're growing into.
Body Symptoms
Many of us are having body symptoms that seem to have no explanation and also come and go in confusing ways. Common symptoms are aches and pains that shift around the body. Another is extreme exhaustion. Sleep patterns can get weird. And we're finding that our diet needs to change in strange ways—that we simply can't eat what we've always been able to—even foods we've always thought were the "most healthy" for us. Old and supposedly "healed" injuries may also be showing up again.
Greater Ease, Freedom, Clarity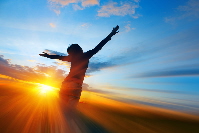 For many, experiences of greater synchronicity are happening in our lives. If we follow these signs, some very magical things can occur, bringing a sense of ease, freedom and clarity into our daily experience. We're also finding that our psychic abilities are increasing—we are becoming more telepathic and clairvoyant. At times, we feel a sense of "rewiring" going on in our brains or all over our bodies.
Intense Experiences of Love and Peace
At times, sudden experiences of heart opening can occur out of nowhere. Love floods our entire being. This can be for someone in particular, or it may be for all of humanity—or simply for ourselves. Other times, a sense of deep peace may suddenly engulf us, stopping us in our tracks. At times, these events can be really surprising, as they happen in the midst of an especially difficult situation we'd usually be totally caught up in.
Accepting All Ascension Experiences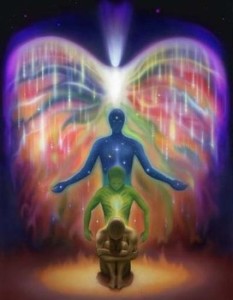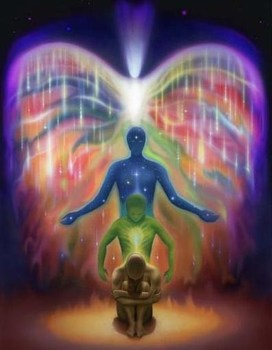 Some of these Ascension symptoms can be seen as "positive"; others as "negative". It's true that some are definitely more pleasant than others. But it's important to simply move into acceptance of all of them.  If they're happening to us, we need to understand that they are what we need to experience, as our consciousness continues to drop its third-dimensional baggage on its journey into the Fifth Dimension.
These symptoms are all part of the Ascension process and will probably be occurring over the next number of years. The more we can accept and welcome even the most challenging ones, the easier it's going to be. And the more we will experience the incredible joy of the journey we're all on, as we travel into the Fifth Dimension.